New Students Start Here
Are you ready to experiment with natural dyes? Simply put, natural dyeing is adding color to wool using plants and other natural materials. Wool from sheep, and fiber from alpaca and llamas, mohair from goats, and angora from rabbits are all protein fibers that can follow the same protocol and recipes. Yarns are fun to dye, but the same techniques are also used to dye roving, and washed fleece.
After years of producing yarn from our home grown wool, I was thrilled to dive into the world of naturally dyeing wool.
We raise our own fiber animals on our farm in Maryland and send the raw fleeces to a local mill to be processed and spun into yarn. Several years ago, I dreamt of offering all naturally dyed yarn and fiber to complement our natural color, home grown wools for sale on our website and Etsy shop.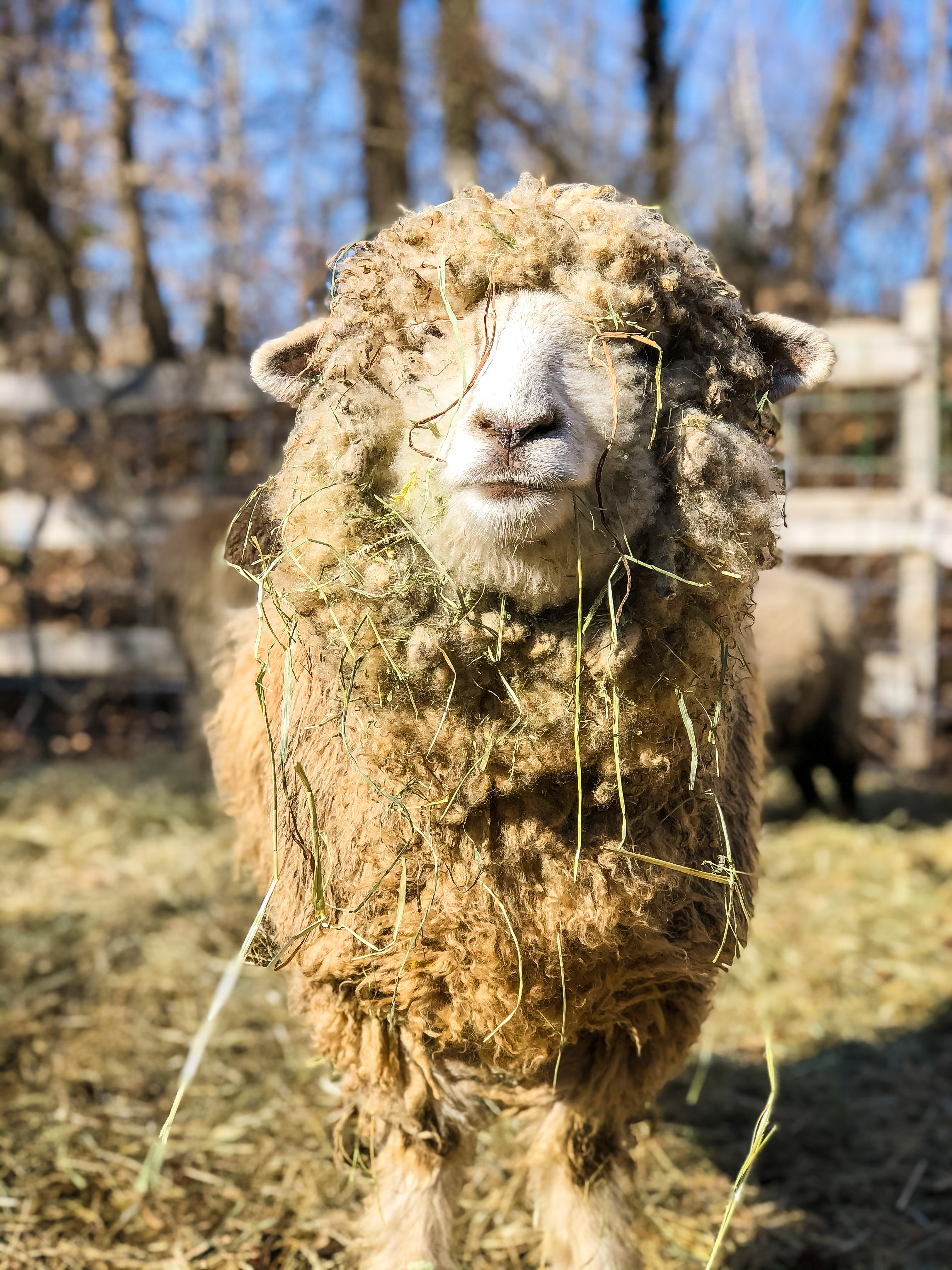 It took me a while to gather my courage! But, once I got going, I was hooked! The first naturally dyed yarn I created was yellow, using a handful of marigolds I hurriedly picked from our garden. I suppose, looking back, I was ready to go for it and just dove in before losing my nerve. Afterwards, I began looking at all the plants around me in a new way. Could I harvest that color from that flower? Would that green leaf produce green or some other color?
While I was creating color, I noticed that one small step to either side can change the color both subtly and significantly. Adding a modifier such as washing soda, or vinegar, can change the pH and the color. Also, the color you see in the plant or vegetable may not even remotely be the color of the dye you end up with.
People speak of having a turning point in their creative journey. Learning about natural dyes, taking risks with color and growing or foraging for the dye plants right here on our property touches me deeply. To think that our yarn and fiber is not only raised here, nourished, picked for the best parts, and later, dyed with the plants also grown here, is pure magic.
But, that is not the limit. No, not even close. Dyes are also available for purchase, which opens up even greater options for wool dyeing. Combining not only colors, but modifiers, to make a completely new shade of color. The possibilities are endless. This is what I hope to inspire in you. Yes, learn the steps necessary to make the dye stick to the wool. Then let your imagination soar. Remember that box of 128 Crayola crayons? Achieve that and far more. This is truly a creative process that should be enjoyed. Gather some samples from your garden, your woods, or ask a friend for some materials from their yard. Before long, I am sure you will be hooked on natural dyeing wool, too.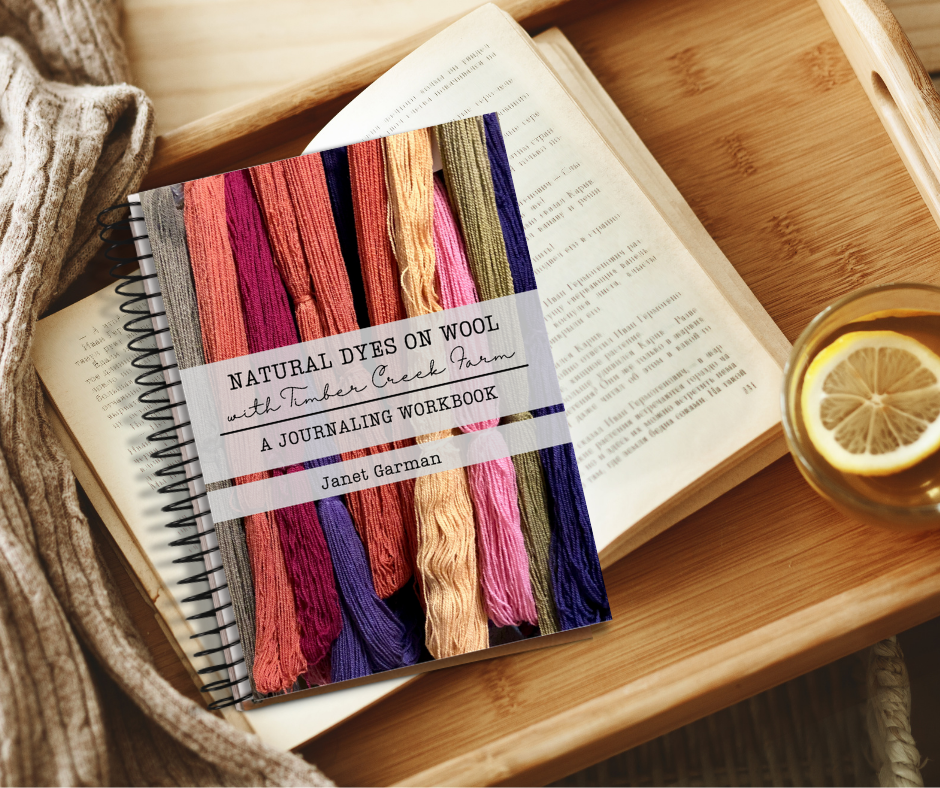 No natural dye workshop is complete without a notebook for recording your details and results. For this reason, I created the Natural Dyes on Wool with Timber Creek Farm - A Journaling Workbook. This workbook is designed to accompany you on this artistic journey and to be an essential part of your toolkit. And as with all hard working tools, eventually it will be stained with a rainbow of colors from your color mixing experiments and difficult to close with all of the snippets of yarn sticking out from the pages.
My Natural Dyes on Wool Journaling Workbook is not required in order to take this course. However, one may be purchased here. This process is meant to be creative, messy, and fun - the same goes for your notebook! Whether you chose to purchase my workbook or create your own, make sure this a staple item in your dye toolkit.
Now, are you ready to get your hands dirty, fire up your imagination, and tap into your inner scientist?
Complete and Continue